Hi
I just came across this on The Guardian blog and had to share:
The big short – why Amazon's Kindle Singles are the future
All hail the 'bookeen', a new format that's perfect for short stories, novellas and essays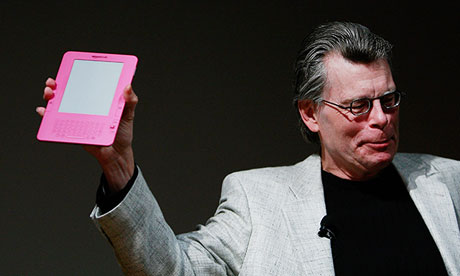 New formats in literature are rare, and disruptive. They usually accompany a change in technology. Amazon was the first big player to realise that digitisation would allow for a new literary format. In January 2011, it quietly launched a substore on its US website to sell something it called a Kindle Single: Compelling Ideas Expressed At Their Natural Length, as a press release headline blandly put it.
"Typically between 5,000 and 30,000 words, Kindle Singles are editorially curated and showcase writing from both new and established voices – from bestselling novelists and journalists to previously unpublished writers."